College Search and Application Resources
We have comprised an extensive, although not inclusive, listing of resources and information as you consider your post-graduate options.
Please visit with your school counselor for more information or any additional questions.
Information for College Applications
OFFICIAL NAME OF HIGH SCHOOL: Daniel Hand High School
STREET ADDRESS: 286 Green Hill Road, Madison CT 06443
CEEB / ACT CODE: 070370
STUDENTS IN GRADUATING CLASS: 220
DATE OF ENTRY: September 2019
First day of school freshmen year. This date will vary if you transferred to DHHS
DATE OF GRADUATION: June 2023
COUNSELOR NAMES AND EMAIL ADDRESSES:
Jennifer Hawley: hawleyj@madison.k12.ct.us
Kyle Heins: heinsk@madison.k12.ct.us
Jourdan Milardo: milardoj@madison.k12.ct.us
Deborah Rossi: rossid@madison.k12.ct.us
Cynthia Skarsten: skarstenc@madison.k12.ct.us
COUNSELOR TITLE: School Counselor
COUNSELING OFFICE PHONE: 203-245-6360
SCHOOL MAIN FAX NUMBER: 203-245-6356
Naviance is used to research college options and explore career paths. Students can create a list of "Schools I'm Thinking About" and manage college applications and deadlines.
The Common Application is a online college application form used by hundreds of colleges and universities. Instead of filling out the same general information (like address, GPA, extracurriculars) a dozen times, you only have to do it once.
BigFuture I College Board
BigFuture® is a College Board's comprehensive set of resources that helps students start their college research. The personalized experience simplifies the process into three categories: Plan for College, Pay for College and Explore Careers.
Connecticut State College Options
Is staying local, in-state the best option for you and your family?
Connecticut State
College and University List
Note: this list does not include the nearly 40 Private Colleges and Universities also located in CT. See your school counselor for full details.
Want to play College sports? If you want to compete in NCAA sports, you need to register:
For more information on NCAA, what division your interested college is in, and other questions please visit with your school counselor.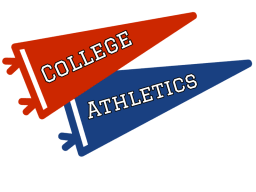 Interested in enlisting in the Armed Services?
See your school counselor as they work closely with the United States Armed Forces (Army, Navy, Air Force and Marines) to provide information to our students who may be considering a future in the military.
We also offer, free of charge, the ASVAB Test. For this school year, the test was administered on Thursday December 15, 2022.
For additional information the college application process, visit with your School Counselor. They are prepared to give advice, answer questions and want to hear from you and your exciting post graduate decisions! Also, be sure to stop by and see what our College and Career Center has to offer.